Review: Bionics Color TOUCH
"Two of the fairest stars in all the heaven, Having some business, do entreat her eyes To twinkle in their spheres till they return."
– Romeo & Juliet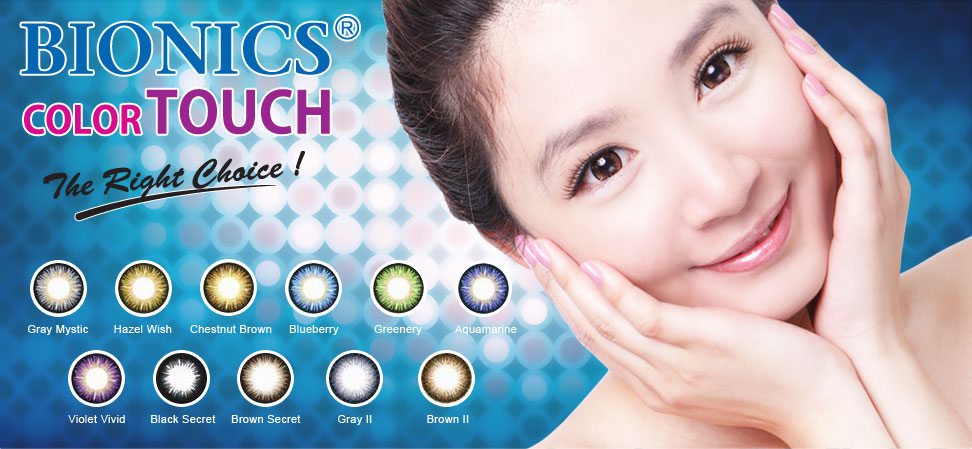 Bionics Sciences Sdn. Bhd. uses the latest "Sandwich technology" to produce every piece of color lens.
What is "Sandwich technology"? It is a new method to make color lenses in which the color is printed in between the lenses. "Sandwich technology" protects the eyes from being affected by the color thus improving the eyes comfort and health, unlike those in which the colors are printed on top of the lens' surface.
Bionics ColorTouch lenses are unique in design and suitable for all ages.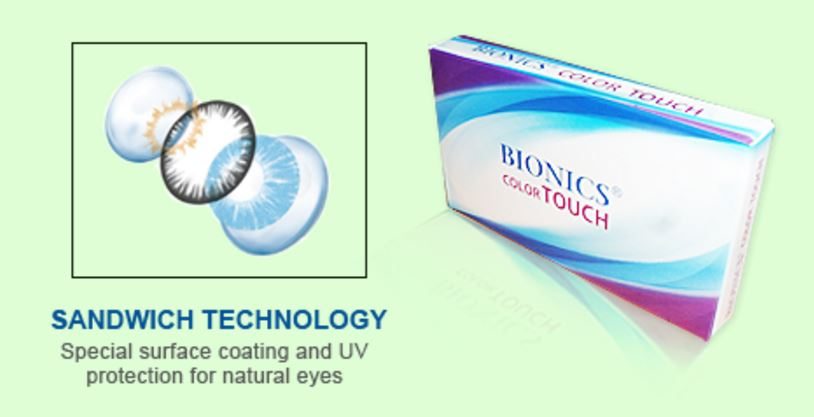 Bionics ColorTouch is available in 11 amazing colours:
Grey Mystic || Hazel Wish || Chestnut Brown || Blueberry || Greenery || Aquamarine || Violet Vivid || Black Secret || Brown Secret || Gray II || Brown II
Product Specifications
Water Content                  42%
Diameter                             14.2mm
Base Curve                         8.2mm
Power Range
– 0.00 (plano)
– 0.50D to – 6.00D (0.25 steps)
– 6.00D to – 10.00D (0.50 steps)
What people say
Get circled lenses. Believe me, getting enlargement lenses are seriously the key point to this look. You need big eyes, huge puppy pitiful eyes where people just wanna hug you and cuddle you and go 'oh let me love you' when you look at them. I'm use BIONICS colour TOUCH – Brown Secret.
– Felinda
Their lens color looks very natural when you're wearing them & it's very soft. I've been wearing the lens almost every day & definitely more than 8 hours a day. Mainpoint: I have no complaints about my eyes being very dry or feeling any discomfort.
– Jerlinda
Bionics ColorTouch color lenses are unique in design and suitable for all ages, allowing one to look more beautiful, radiant, and vigor!
– Xueronn
Bionics Color touch, Black Secret from @contactlenssg
It looks really natural & I've been wearing Blincon BB black but I find this similar & even more natural.
– Brenda.tzt
Sale!

Monthly | Coloured | Bionics Contact Lens (2 pcs)

Sale!

Subscription | Monthly | Coloured | Bionics Contact Lens (2 pcs)

From:

$

17.96

/ month