Review: Freshlook Colorblends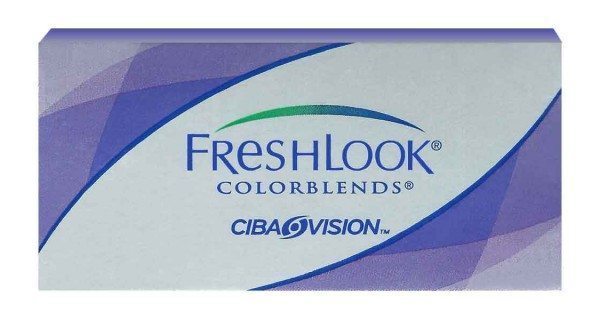 Freshlook Colorblends
are the bestselling monthly coloured contact lenses from
Alcon
. Choose between 12 great shades and dramatically change your look or enhance your natural eye colour.
FreshLook Colorblends have been specially formulated for comfortable use; simply store them overnight in multipurpose solution and wear them throughout the day. If you'd prefer to wear a daily disposable lens, FreshLook One Day is a great alternative.
Each look is unique, depending on your eye colouring and tone. If you have lighter eyes, why not try FreshLook Colorblends in Green, Grey or Blue? Our customers with darker eyes have highly recommended shades Brown, Pure Hazel and Honey. For a bold burst of colour and a fresh new look, try True Sapphire, Gemstone Green, Amethyst, Stirling Grey or Brilliant Blue.
These bestselling lenses are perfect for anyone who wishes to enhance their natural eye colour while enjoying comfortable vision.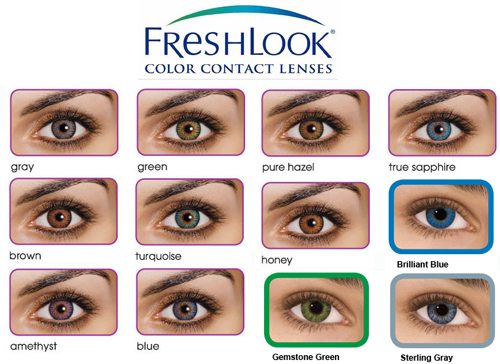 FreshLook Colorblends is available in 12 attractive shades:
Sterling Gray || Brilliant Blue || Gemstone Green || Honey || True Sapphire || Gray || Blue || Green || Pure Hazel || Brown || Amethyst || Turquoise ||
The Science Behind It
3-in-1 color technology gives your own natural beauty a boost. FreshLook® COLORBLENDS® contact lenses use 3-in-1 color technology for a naturally beautiful look, whether you want a dramatic transformation or subtle enhancement. Even if your vision is perfect, experience a fresh, new look that's always you.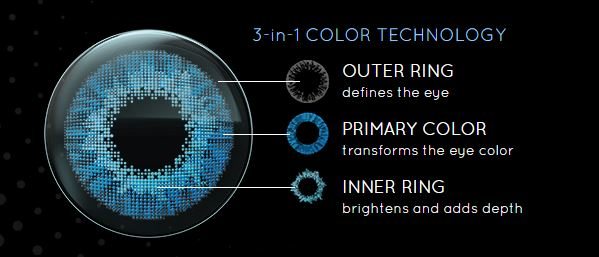 Product Specifications
Water Content                  55%
Diameter                             14.5mm
Base Curve                         8.6mm
Power Range
– 0.00 (plano)
– 0.50D to – 6.00D (0.25 steps)
– 6.50D to – 8.00D (0.50 steps)
What people say
Very comfortable to wear and the colour is very natural and real. I always wear these in Pure Hazel they are my favourite. Good price compared to what you get from the high street stores. Will definitely purchase again when I run out!
– Hoang
I have naturally dark brown eyes and wanted to try something different, so I got a pair of the blue colour blends. they look so natural and they complement my skin nicely. My partner thought they were my real eye colour! great buy! I have tried other colours but the blue is my favourite!
– Rachel
Fabulous colors, great product, speedy delivery and the best price. Comfortable to wear and so easy to apply. Check them out yourself.
– Paulene
I have green and hazel lenses, they're pretty shades and subtly change my eye color. Lenses have freed me from wearing glasses unless I choose to. I love them! They are comfortable and my vision is so much better!
– Michaela
I have been wearing contact lenses for a year and these are the best I have had so far. I think the quality is excellent. They were very good. I got used to them straight away. I would recommend to all!
– Marlena