What do Google, Samsung & Sony have in Common?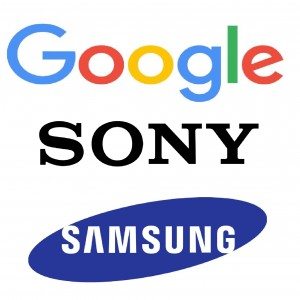 Imagine taking photos with a blink of an eye – literally.
Or maybe you'd like to record a video instead – with your eyes.
Google, Samsung and Sony have unveiled plans to engineer their own smart contact lens of the future. All 3 companies have filed for patents and development is underway. Let's have a look!
Google – Google is tackling the prevalent diabetes problem, which is a growing concern for everyone as the numbers of diabetics are soaring. The company has developed contact lenses that will not only change the way people see the world but will improve their overall health, especially for diabetics. The lens, which is currently undergoing clinical trials, will allow the user to monitor the glucose intent and hydration levels in tears using a tiny wireless chip and a tiny glucose sensor.
Sony – Featuring an organic electroluminescence display screen that is capable of recording videos straight from the contact lenses, Sony has also patented their futuristic contact lens. This amazing lens uses piezoelectric sensors to gather information on the eyelids' closure time or when it winks. A gyro sensor is used to measure the eyelids' tilt and it uses electromagnetic induction to receive power. Other than that, the camera of Sony's lens is also capable of performing autofocus, automatic exposure adjustment, aperture stop adjustment, and zooming.
Samsung – The smart contact lens is intended to be controlled using eye movements and blinking, potentially allowing users to take photos with the miniature camera simply by winking or blinking. An antenna would then transmit the image to a companion device, such as a smartphone or tablet.
Sounds too good to be true? It's not. Contact lenses are evolving at a faster pace than ever anticipated. Don't be surprised if you see it in the market soon!