Can I sleep with my contacts on?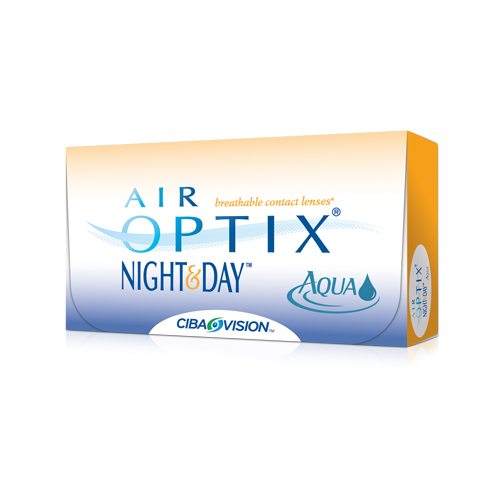 Leaving contact lenses in overnight may not seem like a big deal, but understanding the problems which this bad habit may cause will make the effort of removing and cleaning them seem well worthwhile! Almost two thirds of contact lens wearers said they would prefer to keep them in overnight if they could, so it is a common and convenient preference.
The Science Behind It
As the body's only form of transparent tissue, the cornea gets its oxygen solely from the air. That means that when you put in contact lenses, the oxygen supply lessens a bit, and when you close your eyes, the supply lessens more. When you combine the two, the oxygen can be critically reduced, says Kerry Assil, M.D., an eye surgeon at the Assil Eye Institute in Los Angeles.
Without oxygen, the cornea swells up—not a cartoonish, popping-out-of-your-head amount, but enough so that gaps appear between the eye's surface cells, where bacteria can sneak in. These bacteria may increase the risk of eye infection by nearly sevenfold. And because the eye doesn't have the body's same immune system protection, things can turn bad fast.
Sleeping in contacts also messes with your eyes in the long run. We blink about 3 million times a year, and when you wear contacts, every blink against them creates a tiny abrasion. Over time, the eyelid's inner lining becomes rougher from all the rubbing, keeping it from reaching the same levels of lubrication. Add in the inflammation from wearing your contacts to bed, and it only worsens the problem.
Extended Wear Contact Lenses
For those who would like to sleep with their lenses on, fret not!
Several extended wear lenses are FDA-approved for up to seven days of continuous wear, and at least two brands of silicone hydrogel Extended wear lenses — Air Optix Night & Day (Alcon) and PureVision (Bausch + Lomb) — are approved for up to 30 days of continuous wear. Most extended wear contacts are thinner than daily wear lenses and are made of silicone hydrogel. This advanced soft lens material enables extended wear lenses to "breathe" better than daily wear lenses, allowing more oxygen to reach the cornea. This is especially important when lenses are worn continuously for extended periods of time.
It is important to note that these are the maximum wearing schedules allowed. Many people cannot tolerate wearing these lenses for the entire length of time, and some people's eyes cannot tolerate any overnight wear of contact lenses.
Always remember to consult your trusted optometrist before changing to a different contact lens brand. They will be the best person to advise you accordingly. For a list of available extended wear lenses, please click here.