1-DAY ACUVUE DEFINE
For over twenty years,
ACUVUE®
 Brand has been dedicated to bringing the benefits of vision care to people around the globe. Ever since
ACUVUE®
 Brand transformed vision correction in 1988 with the world's first soft disposable contact lenses, they've passionately pursued new technologies and the highest quality standards. ACUVUE
®
 lenses are worn by more people than any other brand.
Today, millions of people enjoy new levels of vision, comfort, freedom and performance, with ACUVUE's patented, advanced comfort technologies such as LACREON®, HYDRACLEAR®, HYDRACLEAR® PLUS and HYDRACLEAR®.
For people with astigmatism who haven't been able to wear contact lenses comfortably, there's the innovative BLINK STABILIZED Lens Design. For people with presbyopia, there's our revolutionary lens design STEREO PRECISION TECHNOLOGY Design.
Introducing 1-DAY ACUVUE DEFINE Brand Contact Lenses, a whole new way to enhance the natural  beauty of your eye, for a brighter, more memorable you.
This innovative new contact lenses enhance the natural beauty of the eye, adding natural-looking definition to the limbal ring. Plus, they're built on the 1-DAY ACUVUE® MOIST® Brand Contact Lenses with LACREON® Technology platform – the #1 selling daily disposable lens in the world.
Available in 3 effects that uniquely complement each iris: NATURAL SHINE®, ACCENT STYLE, and VIVID STYLE.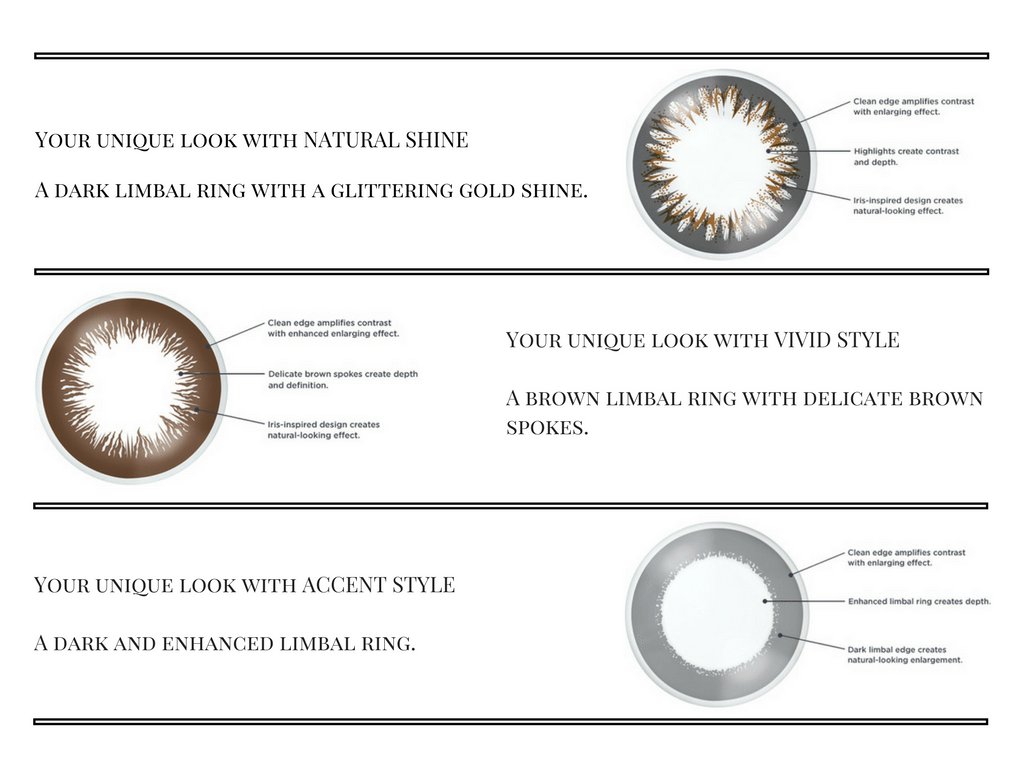 Product Specifications
Diameter 14.2mm
Base Curve 8.5mm
Power Range
– 0.00 (plano)
+1.00D to – 0.50D (0.50D steps)
– 0.75D to – 6.00D (0.25D steps)
– 6.50D to – 9.00D (0.50D steps)
Get yours HERE today!